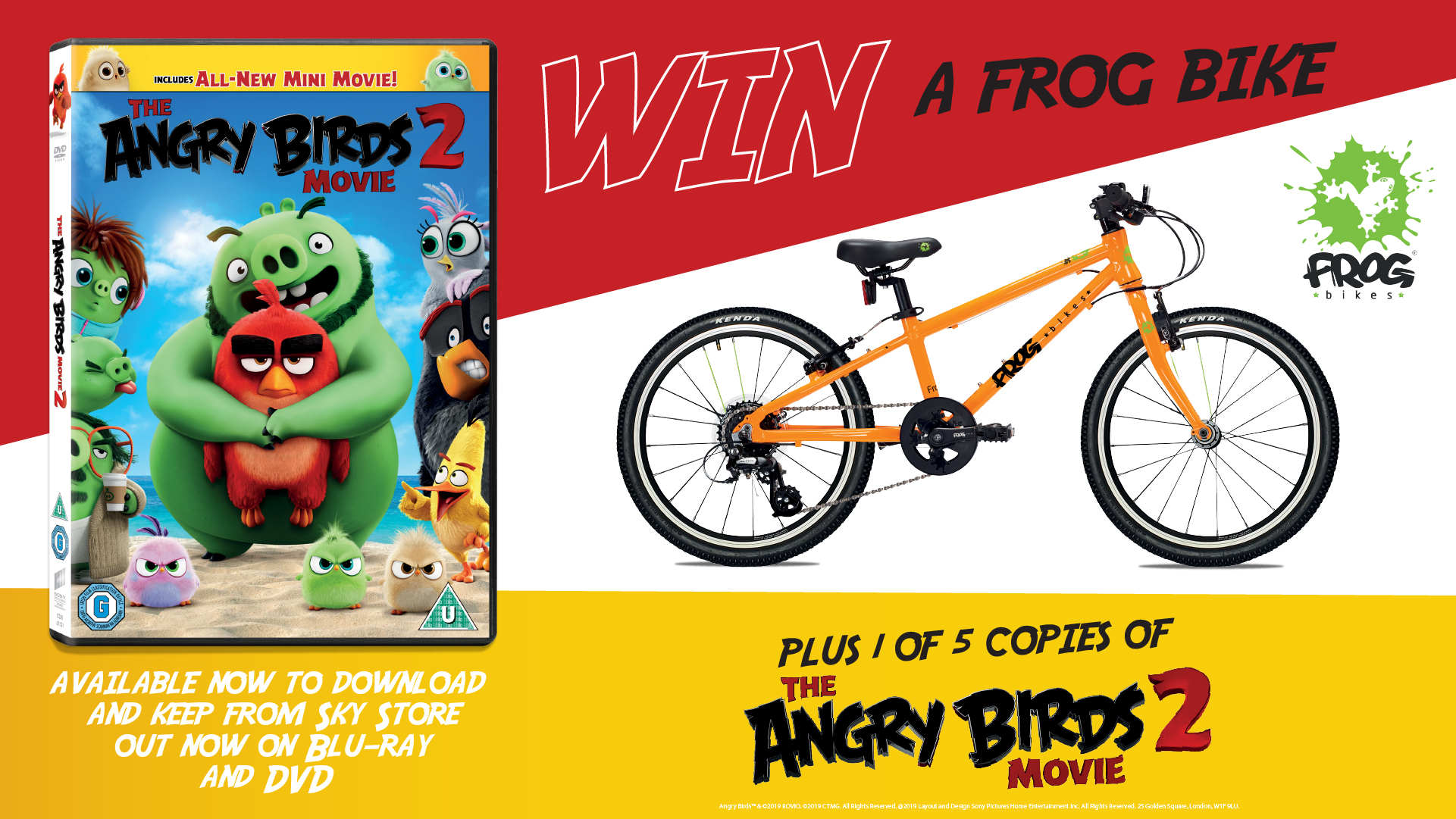 The Angry Birds 2 Movie
Red, Chuck, Bomb and the rest of their feathered friends are surprised when a green pig suggests that they put aside their differences and unite to fight a common threat. Aggressive birds from an island covered in ice are planning to use an elaborate weapon to destroy the fowl and swine way of life. After picking their best and brightest, the birds and pigs come up with a scheme to infiltrate the island, deactivate the device and return to their respective paradises intact.
WIN a Frog Bike PLUS 5 runners up will receive a copy of the DVD!
To be in with a chance of winning simply answer the question below.
Oops! We could not locate your form.
Competition expires 30/03/2020
Angry Birds™ & ©2019 ROVIO. ©2019 CTMG. All Rights Reserved. @2019 Layout and Design Sony Pictures Home Entertainment Inc. All Rights Reserved. 25 Golden Square, London, W1F 9LU.