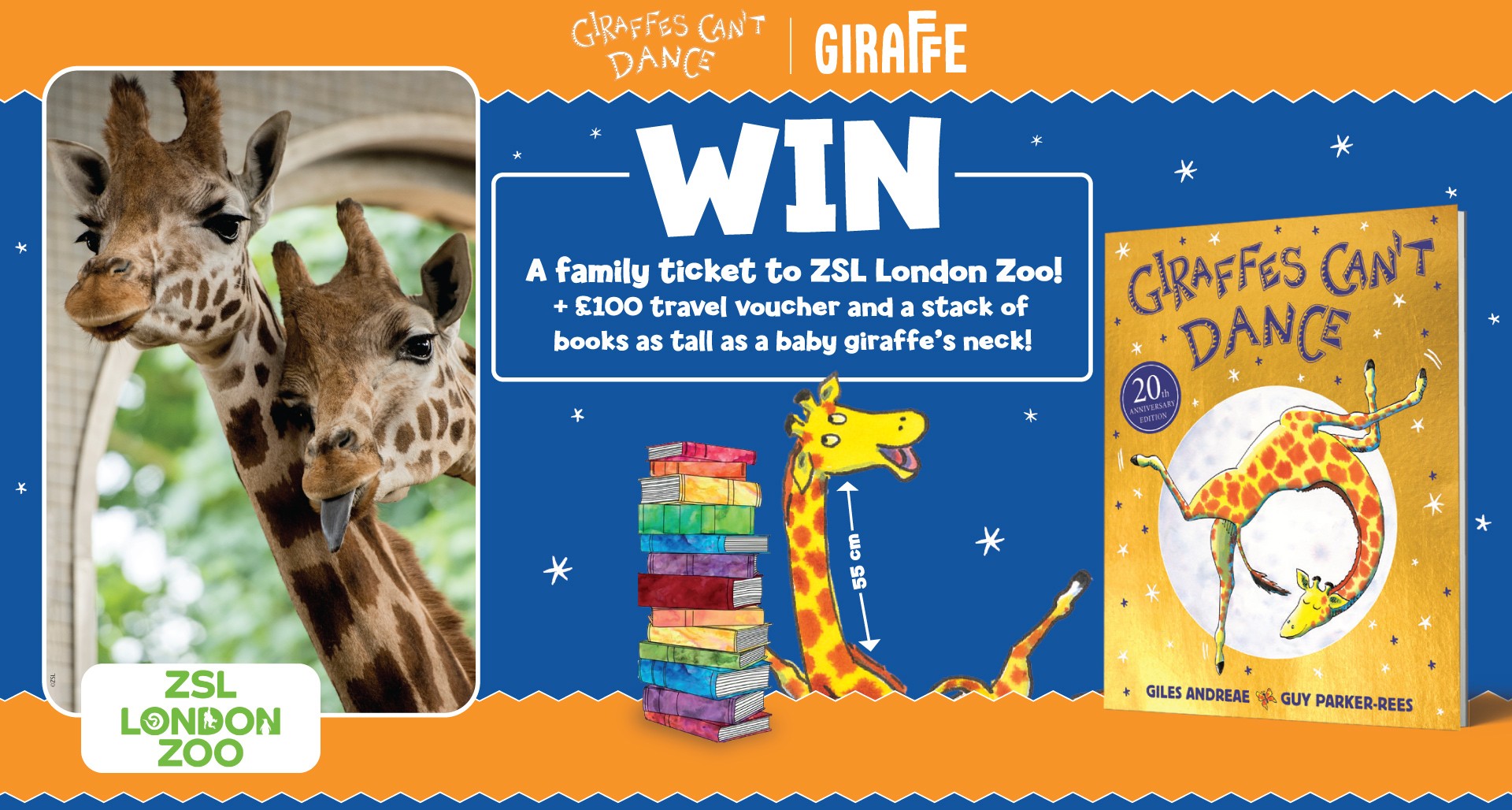 Celebrate the 20th birthday of much-loved picture book classic, Giraffes Can't Dance, with this special new edition featuring a super-shiny cover!
Gerald the giraffe longs to go to the great Jungle Dance, but how can he join in when he doesn't know how to tango or two-step? Everyone knows that giraffes can't dance … or can they?
A funny, touching and triumphant story about being yourself and finding your own tune, Giraffes Can't Dance has been a family favourite for 20 years and is now available in picture book and board book formats as well as a fun activity book!