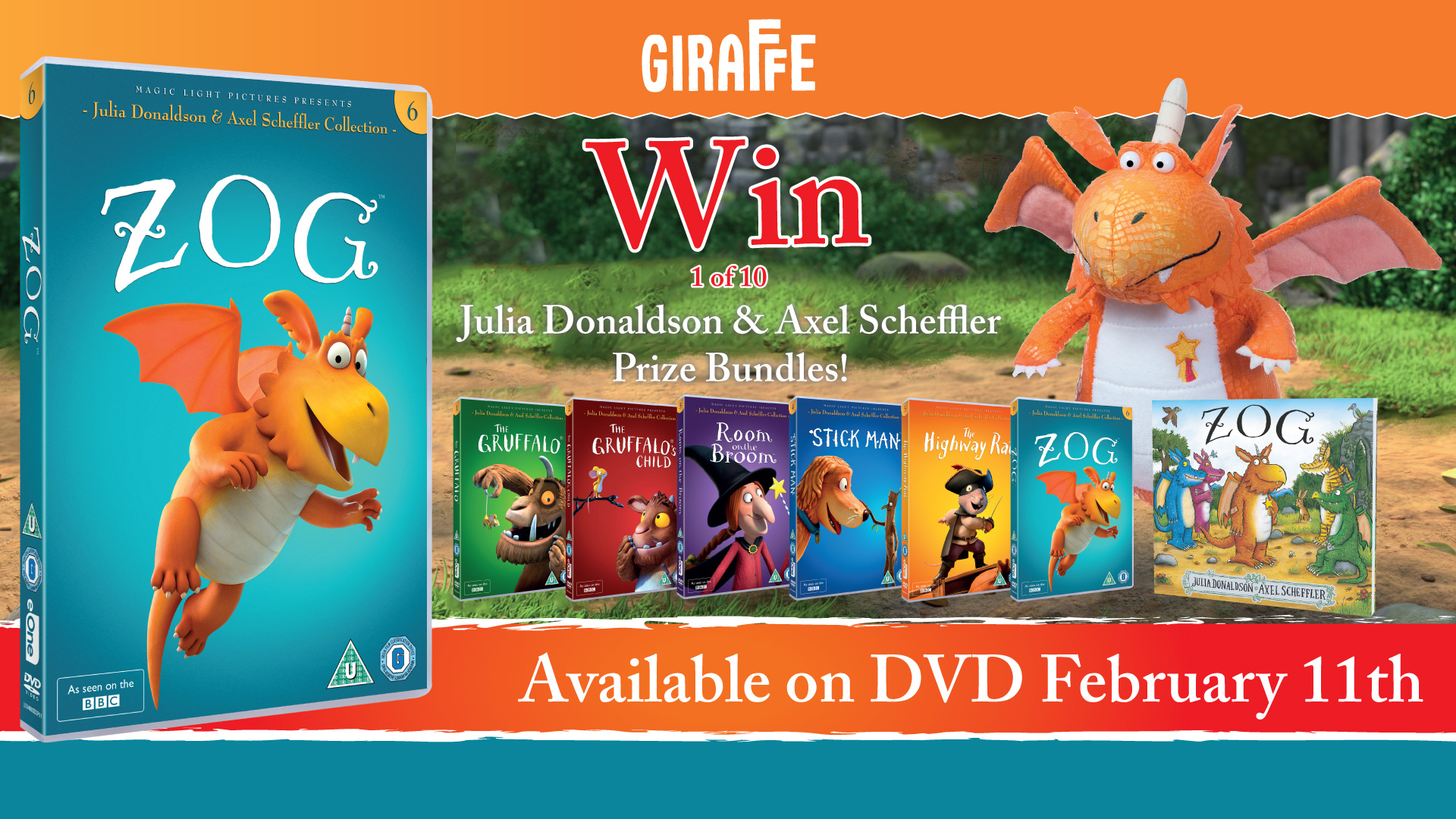 WIN 1 of 10 Julia Donaldson
& Axel Scheffler Prize Bundles!
To be in with a chance of winning, simply answer the question below.
Oops! We could not locate your form.
© Orange Eyes Ltd 2018.  All Rights Reserved. Packaging © Entertainment One UK Limited 2019. All Rights Reserved.
Competition closes 30/03/2019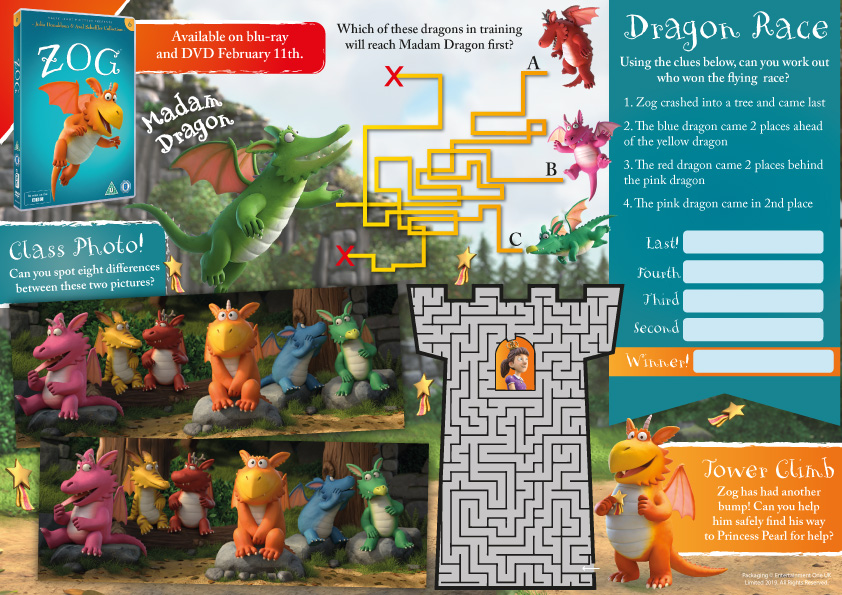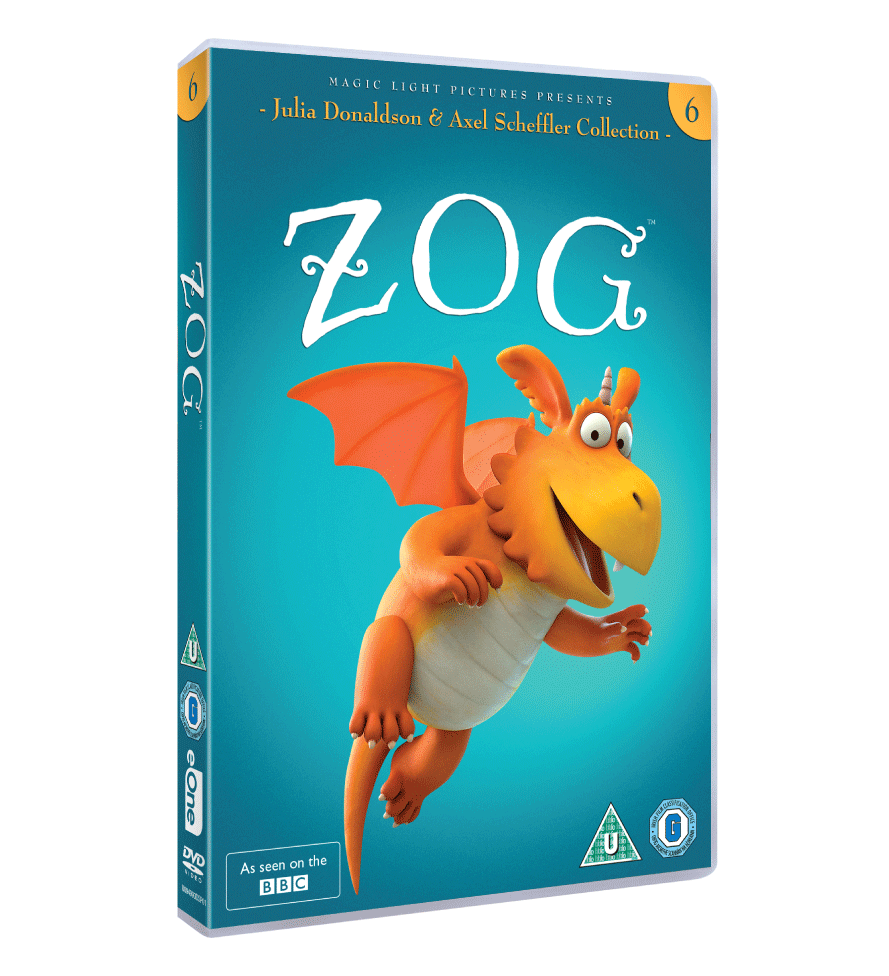 From Magic Light Pictures, Oscar-nominated creators of the hugely successful The Gruffalo, Room on the Broom and Revolting Rhymes. Zog is an animated comedy about a keen young dragon who's trying his hardest to win a golden star. Based on the wonderful adventure written by Julia Donaldson and illustrated by Axel Scheffler. In his first years at Dragon School, Zog learns how to fly, roar, and breathe fire. But he's accident prone and each year he has to be helped by a kind young girl who patches up his bumps and bruises. Then in Year Four, he has to capture a princess – can the young girl help him with his tricest challenge yet? Featuring the voices of Rob Brydon, Patsy Ferran, Kit Harington, Sir Lenny Henry, Hugh Skinner and Tracey Ullman this beautifully animated film will delight dragons, knights and princesses of all ages.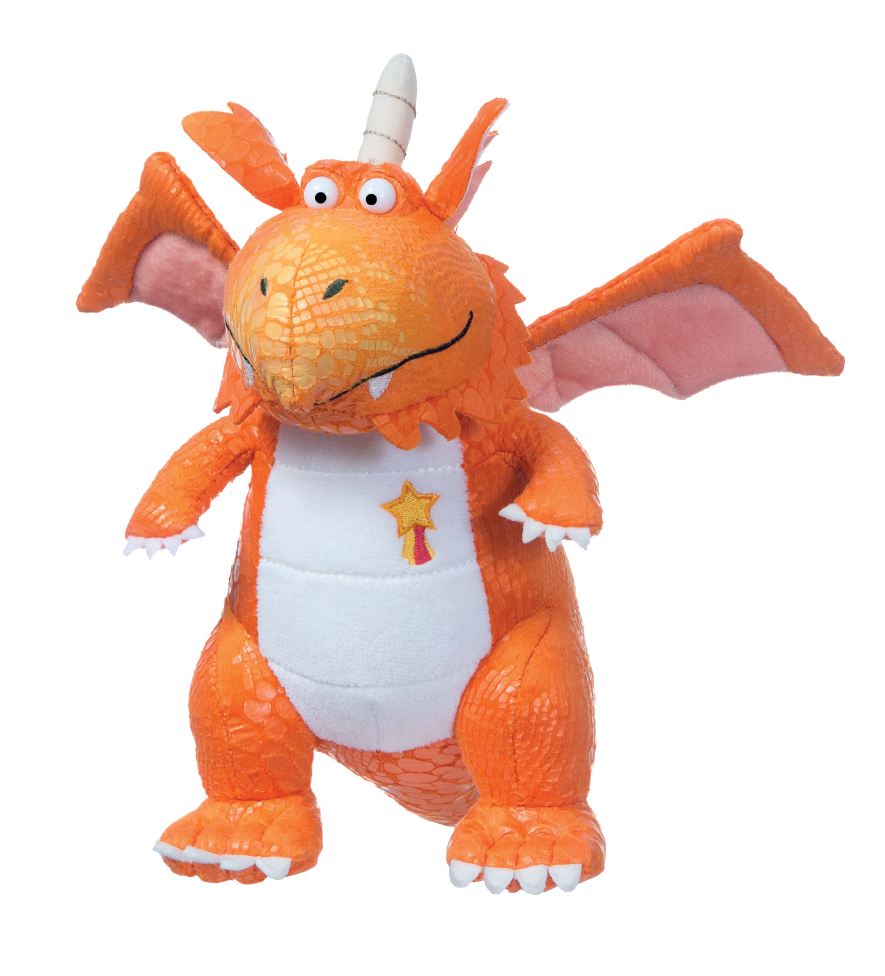 Why not join Zog, the young, warm-hearted dragon on his quest to learn the dragon trade! From the award-winning writer Julia Donaldson, the creator of The Gruffalo, and first published in 2010, the story of this trademark character is loved by millions. With Zog coming out on the small screen this Christmas, why not zigzag through the blue with this orange plush, bundle of joy, which measures approx. 10.5in tall and makes an awesome gift for those who love the franchise!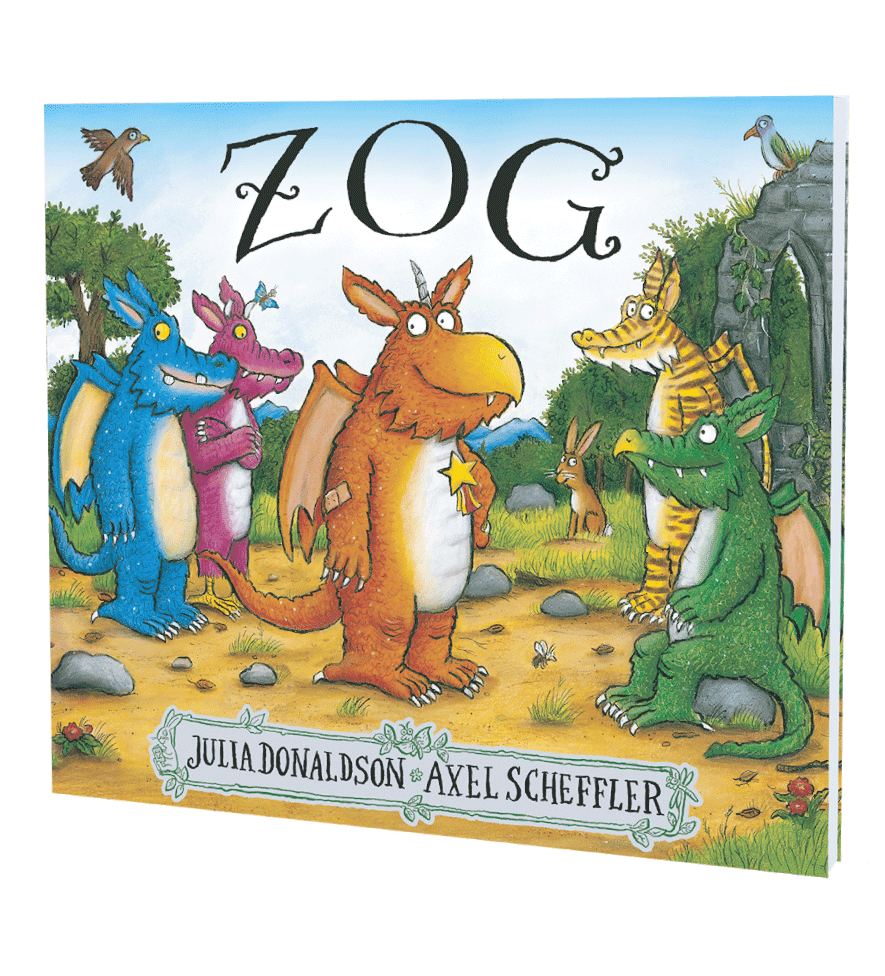 Zog is the keenest dragon in school. He's also the most accident-prone. Luckily, a mysterious little girl always comes by and patches up his bumps and bruises. But will she be able to help him with his toughest test: capturing a princess?