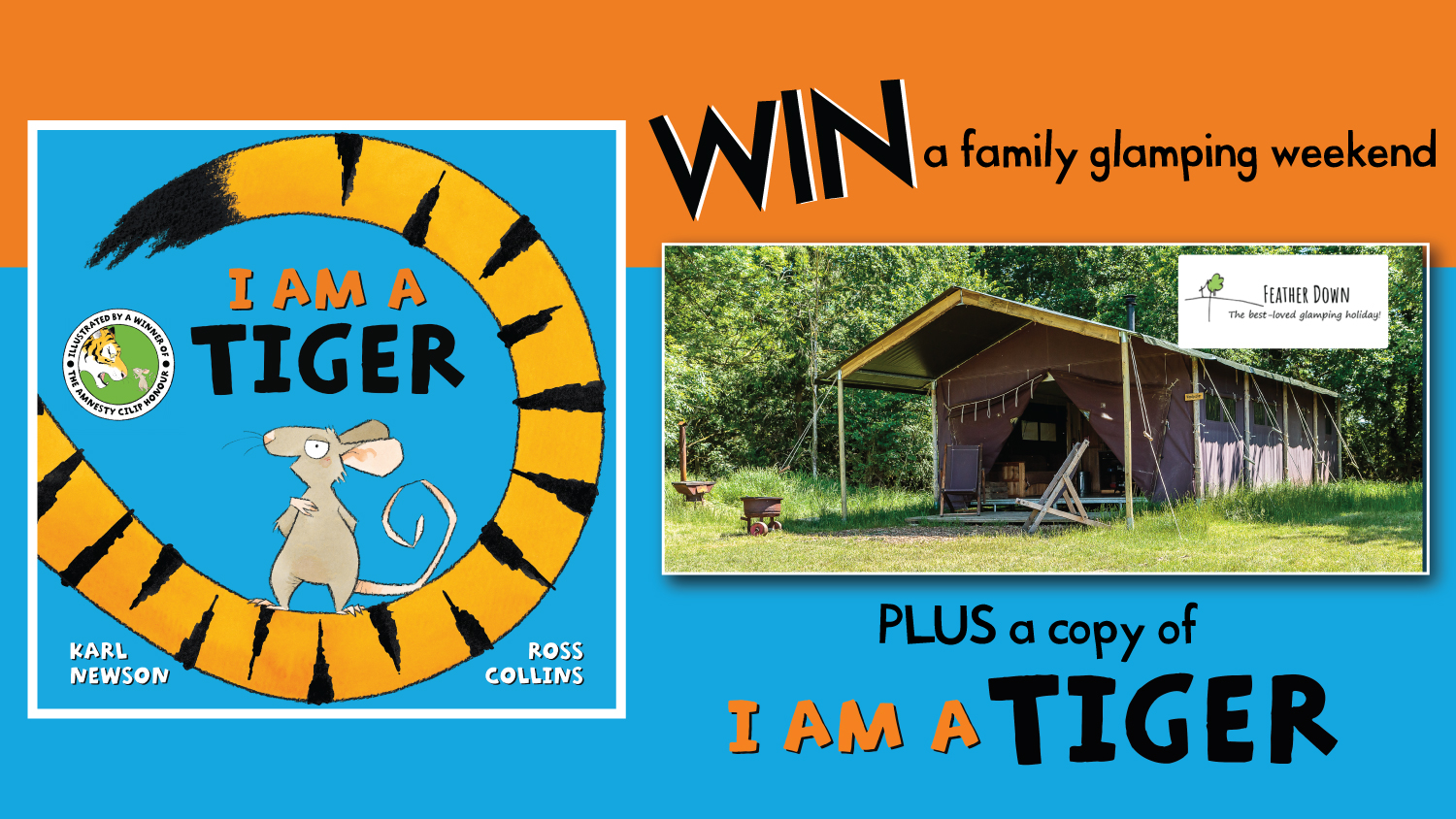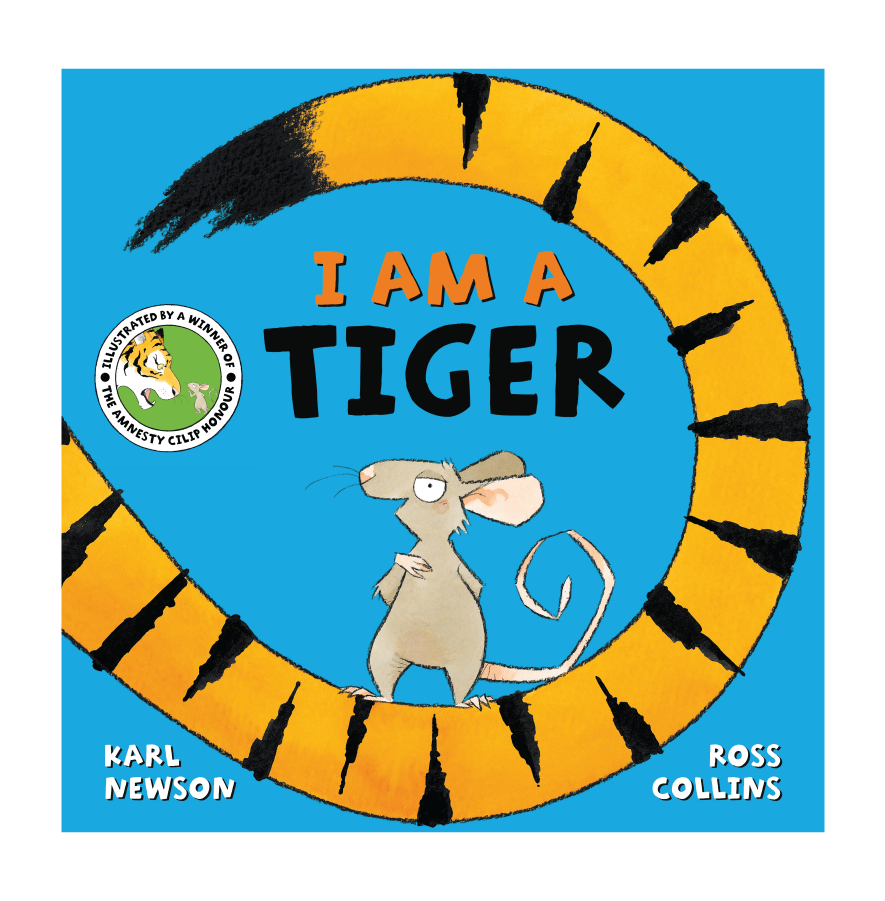 A hilarious and original story about a little mouse with big ideas – she believes she is a tiger!
She manages to convince a raccoon, a fox, a snake and a bird that she is a tiger, and that they are not what they think they are!
But when a real tiger turns up, can the persuasive little rodent manage to persuade the tiger that he is a mouse!
With vibrant artwork by award-winning illustrator Ross Collins, and delightful characters created by rising star Karl Newson, this I am a Tiger is a story that will amuse and entertain everyone, from young children to adults, from the smallest mouse to the biggest tiger.