To be in with a chance of winning, simply answer the question below.
Oops! We could not locate your form.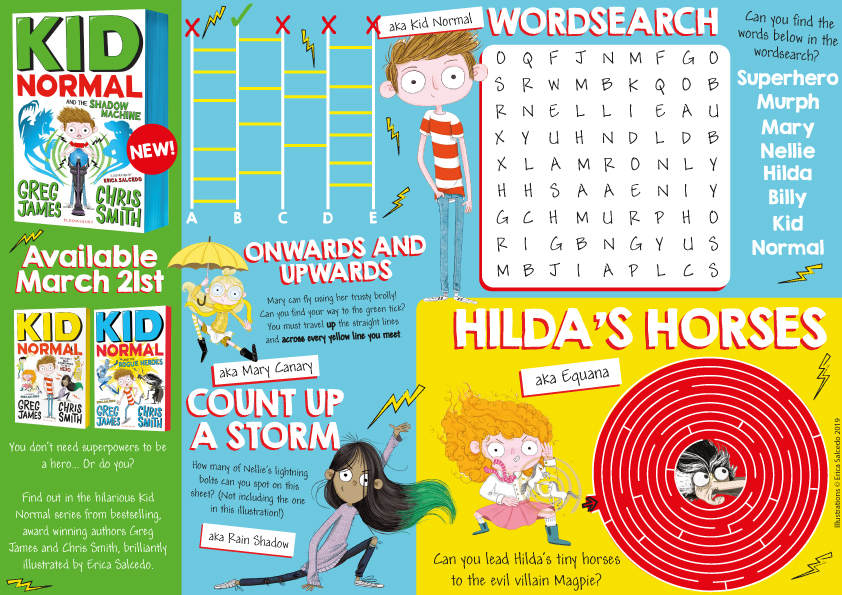 Competition closes 30/04/2019       Illustrations © Erica Salcedo 2019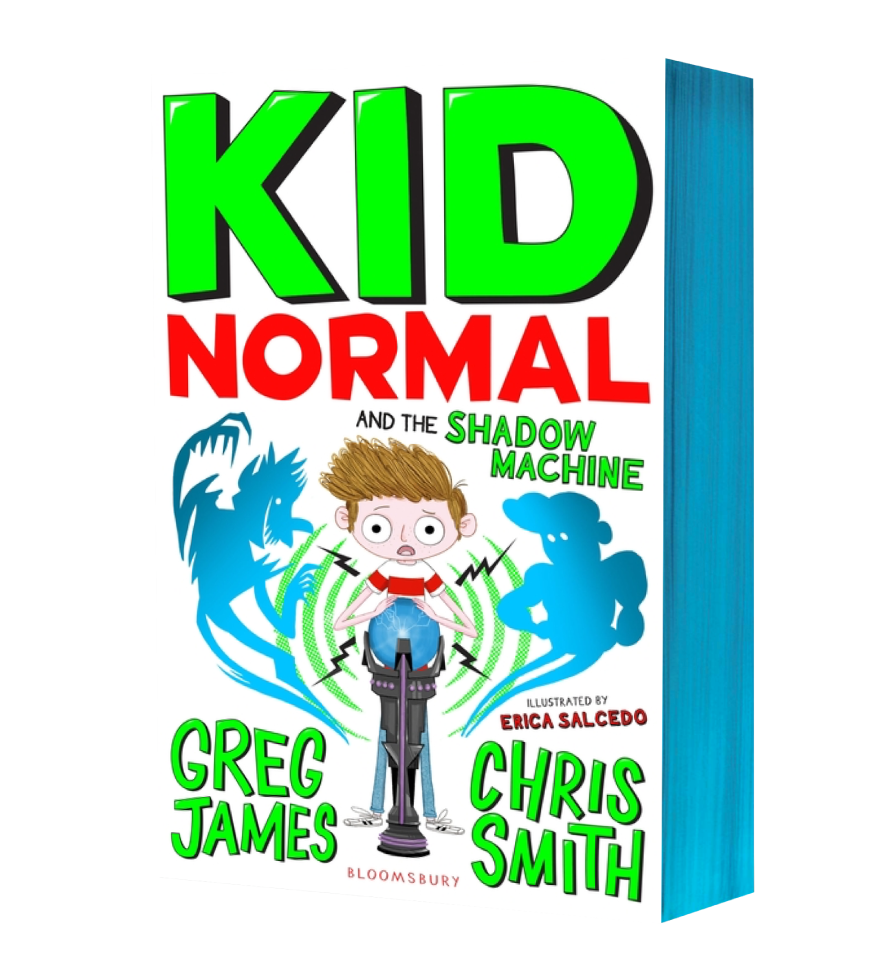 YOU DON'T NEED SUPERPOWERS TO BE A HERO … Or do you?
Despite having no powers, Murph Cooper is part of the best team in the Heroes' Alliance. So when supervillain Magpie declares all-out war, Kid Normal and the Super Zeroes lead the charge.
But Magpie believes that a powerless hero is no hero at all. And he's building a dastardly device to prove it.
When Kid Normal enters the Shadow Machine, THE WORLD WILL NEVER BE THE SAME …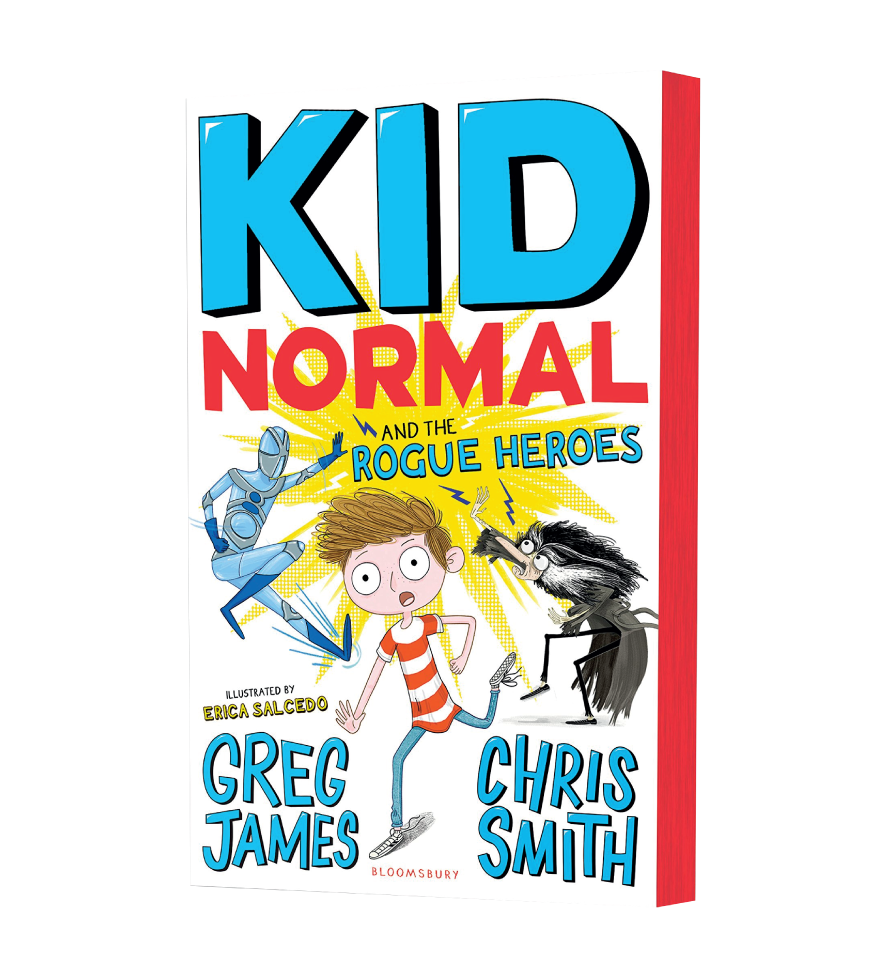 Not all heroes have superpowers.
Don't believe us? Well Murph Cooper is living proof. Since becoming Kid Normal, he and the Super Zeroes have been catching baddies all over the place. But being a hero is about to get a whole lot harder …
Far away in a top-secret prison, the world's most feared supervillain has broken a thirty year silence. His first words?
'Bring Kid Normal to me!'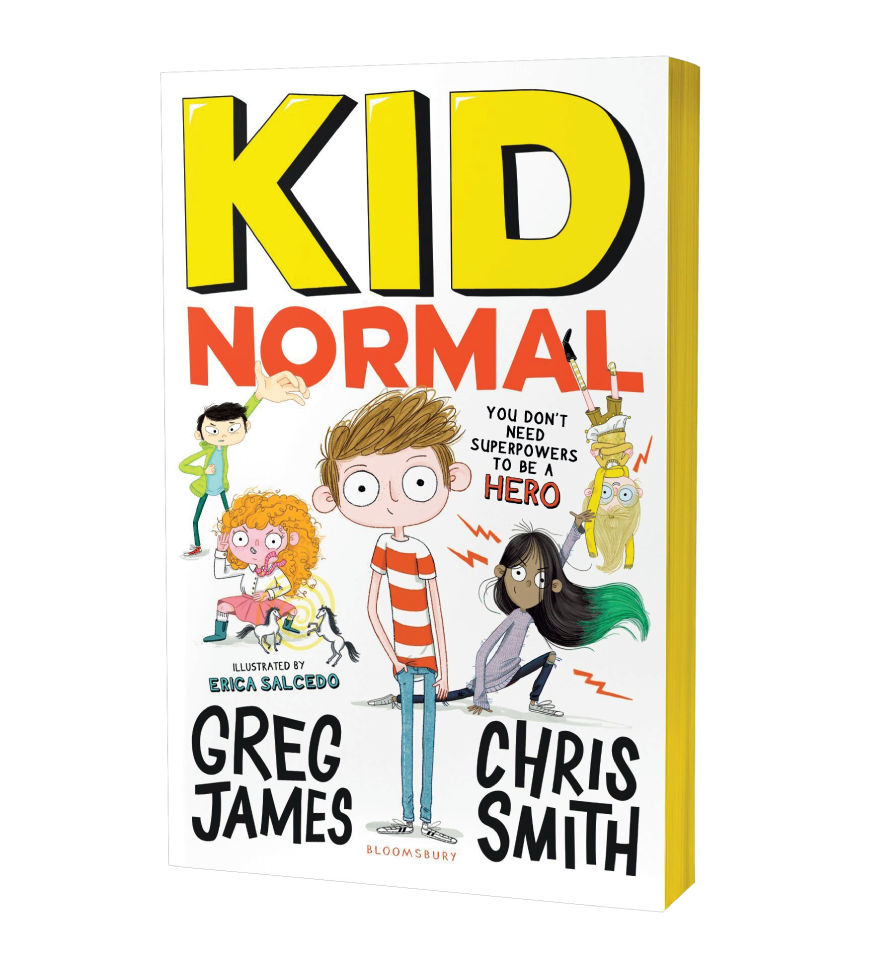 Murph Cooper has a problem.
His new school is top secret, and super weird. His classmates can all fly or control the weather or conjure tiny horses from thin air. And what's Murph's extraordinary skill? Um, oh yeah – he hasn't got one.
Just as well there are no revolting supervillains lurking nearby, their minds abuzz with evil plans. There are!? Right. Ok, then…