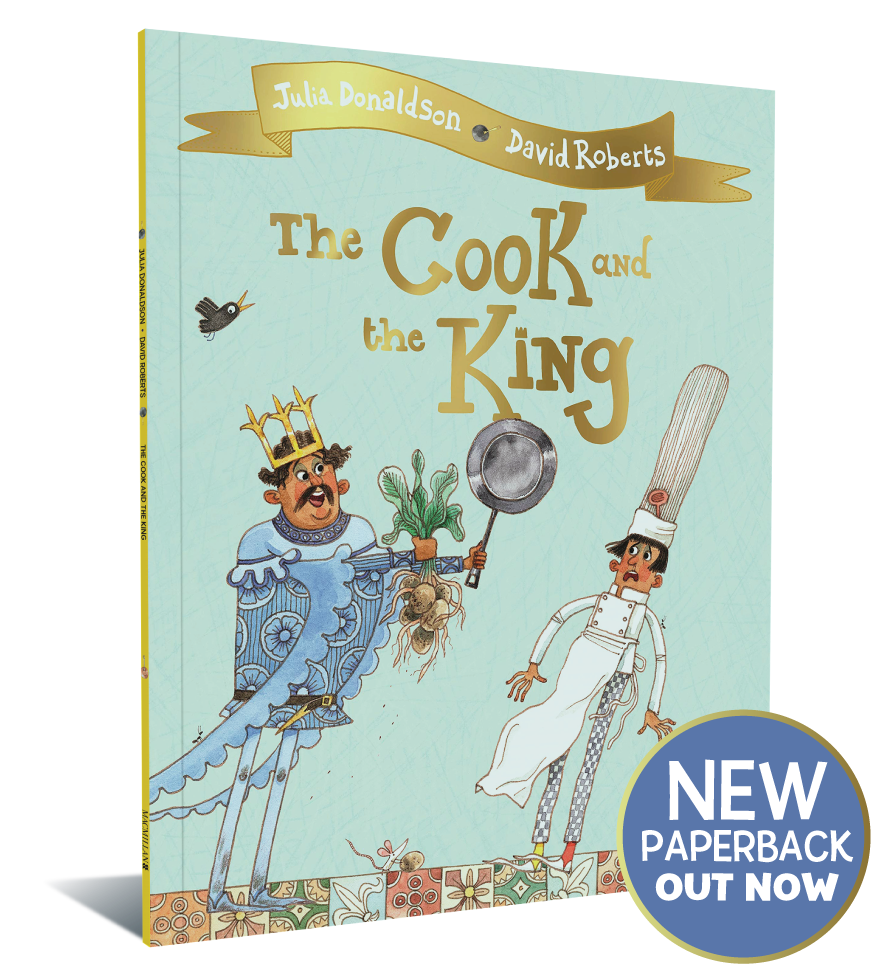 by Julia Donaldson
and David Roberts
There once was a very hungry king
Who needed a cook like anything.
But cook after cook just isn't good enough, and soon there's only the shuffling, shaking Wobbly Bob left. But how can he possibly get the job when he's scared of . . . well, everything?