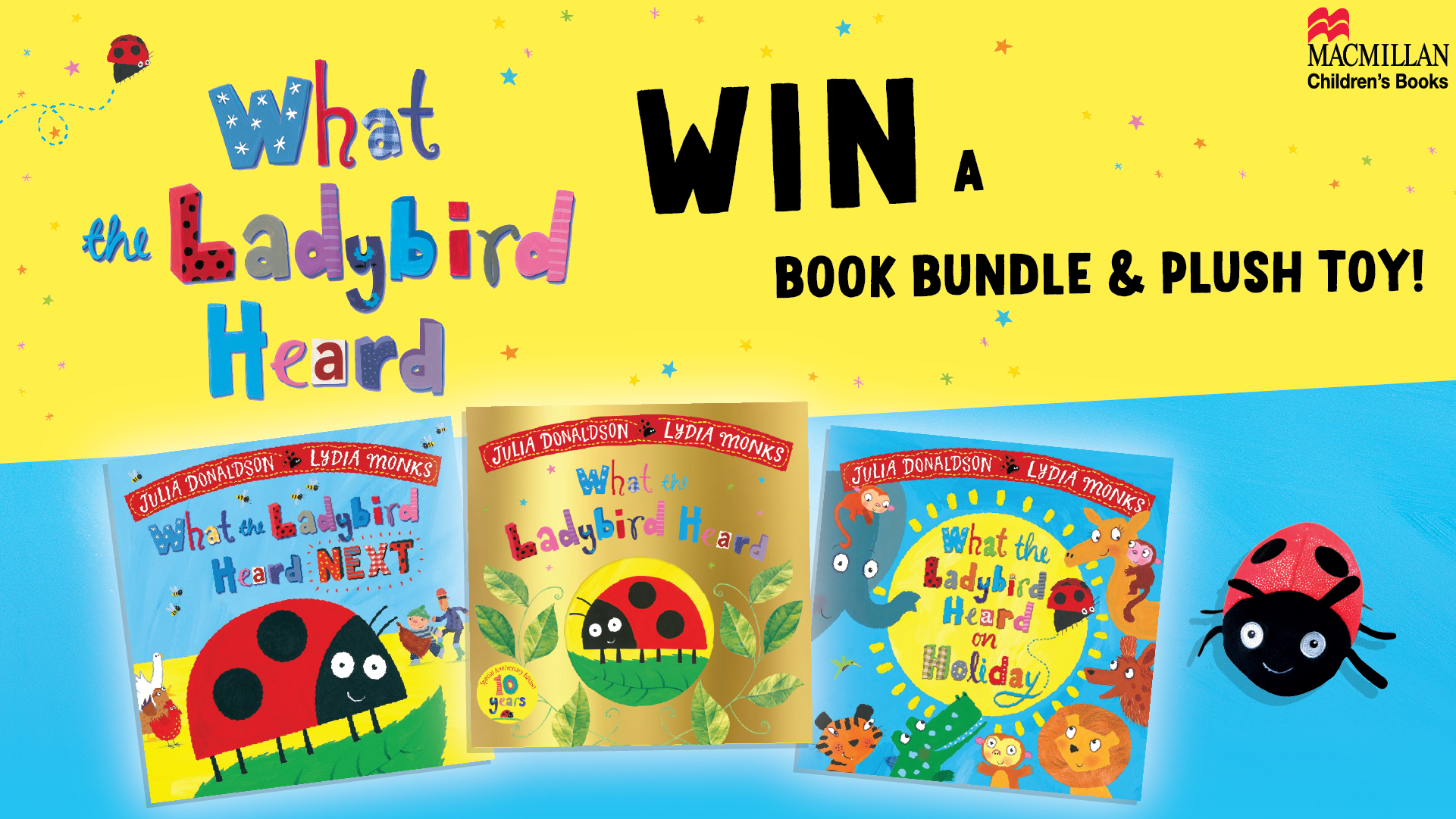 Win a What the Ladybird Heard book bundle & plush toy!

Sorry. This form is no longer available.
Competition closes 30/11/2019
What the Ladybird Heard © Julia Donaldson and Lydia Monks 2009, 2019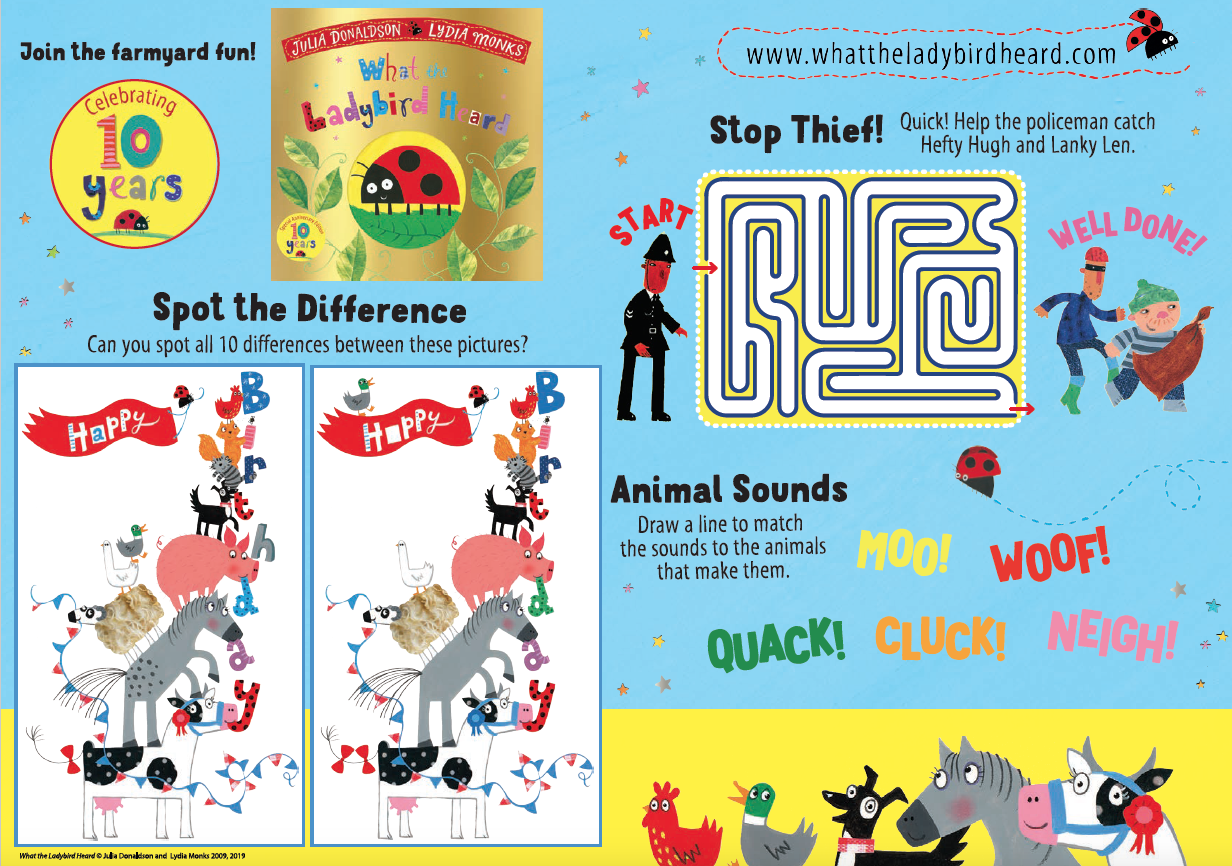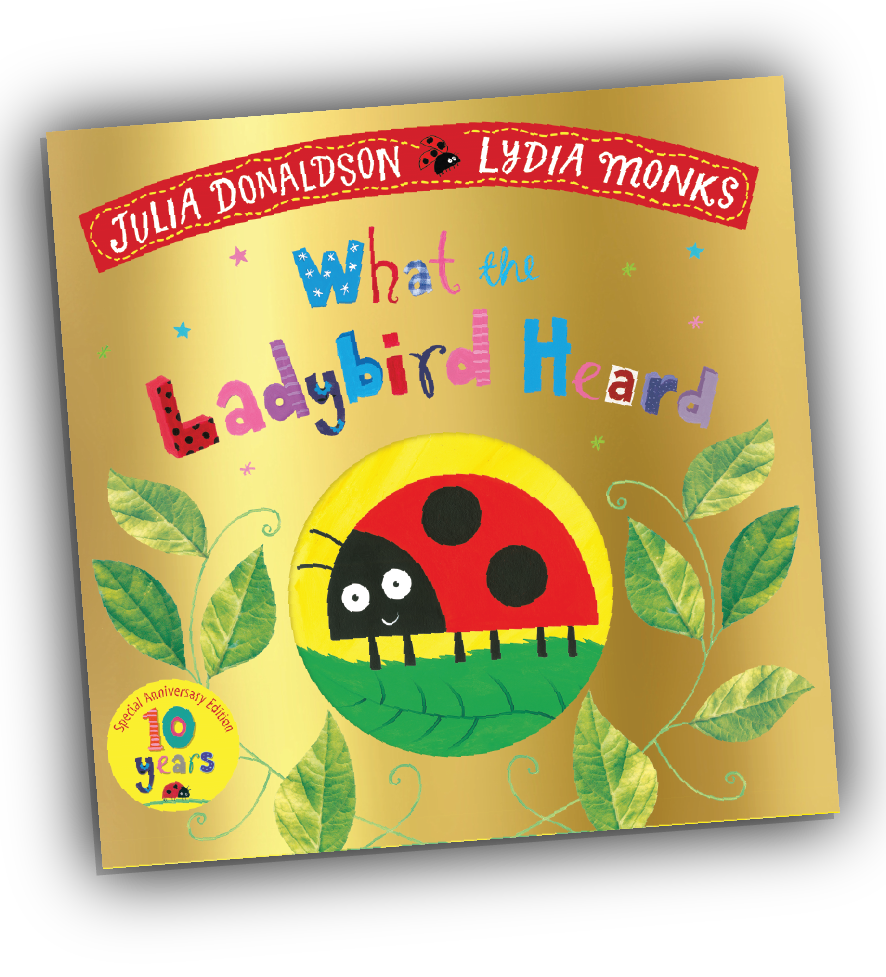 Celebrate ten years of farmyard fun with this special anniversary edition of Julia Donaldson and Lydia Monks' bestselling picture book What the Ladybird Heard
And the ladybird said never a word. 
But the ladybird saw, 
And the ladybird heard . . .
When the ladybird overhears Hefty Hugh and Lanky Len planning to steal the farmer's fine prize cow, it's up to her – the smallest, quietest creature on the farm – to stop the thieves . . . This rhyming farmyard adventure features two bungling robbers, one clever little ladybird – and lots of animal noises!
Join in the fun with the What the Ladybird Heard 10th Anniversary Edition. With bright, distinctive artwork and glitter on every page, this special edition of the family-favourite story also features bonus material, including a letter from author Julia Donaldson and never-before-seen pictures from the illustrator Lydia Monks' sketchbook.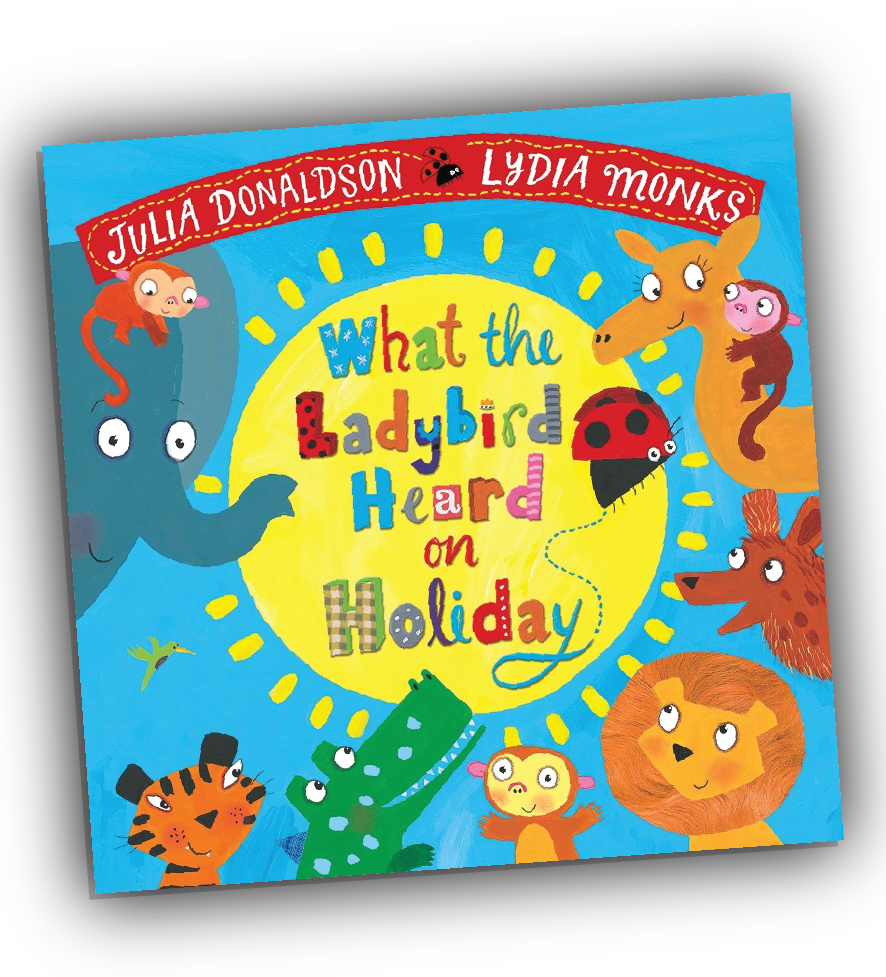 Those two bad men, Lanky Len and Hefty Hugh, are back! They may be in the city instead of the farm, but they haven't changed their thieving ways. In fact, they've got even more ambitious. They're planning to steal a monkey from the zoo and use it to pinch the Queen's crown. It's a pity for them that a certain crime-busting ladybird is holidaying in the very same city . . . and she's got a good idea that will ensure the dastardly pair won't get away with it!
With a whole host of noisy new zoo-animal characters to meet and even a cameo from the Queen, What the Ladybird Heard on Holiday, from stellar picture book partnership Julia Donaldson and Lydia Monks, is a sure-fire hit.
Featuring glitter on every page and a gorgeously glittery cover.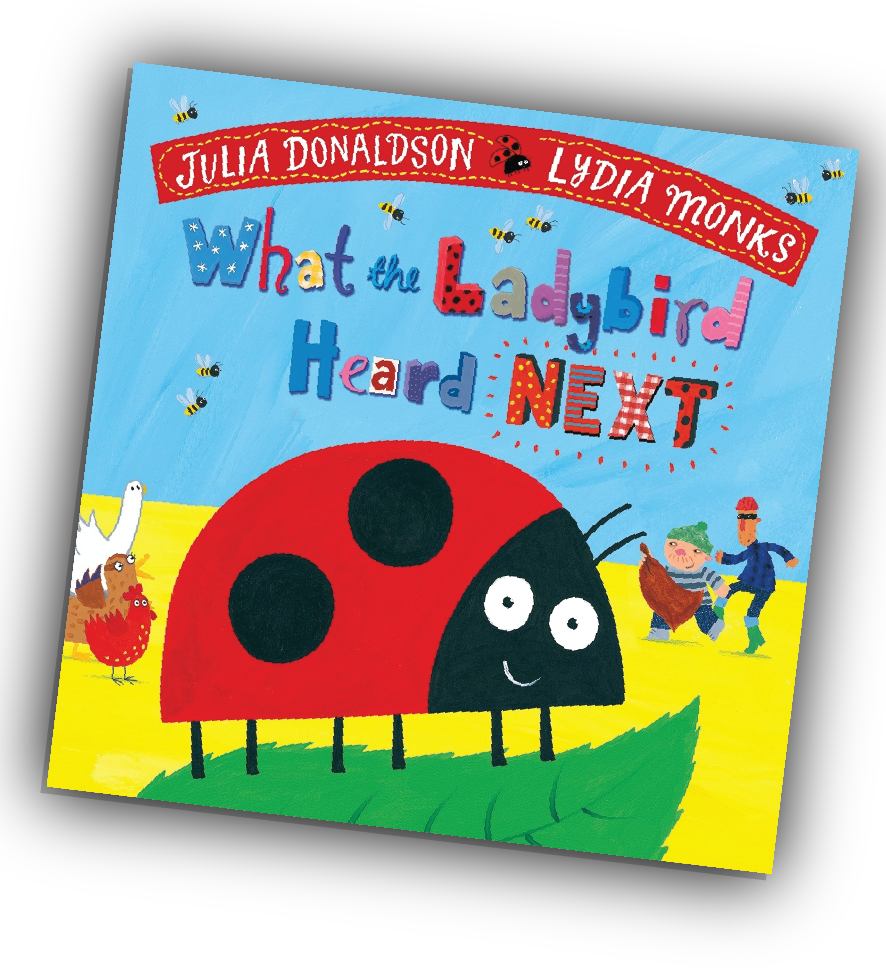 Once upon a farm lived a ladybird,
And these are the things that she saw and heard…

Those crafty robbers Hefty Hugh and Lanky Len are out of jail, and they're heading back to the farm with another cunning plan to cause trouble. They've been stealing eggs from the fat red hen, but now they're setting their sights higher and are planning to steal the fat red hen herself! Fortunately the quiet, clever ladybird is on their trail, and she and her farm animal friends have a plan of their own.
Join the cow, the goose, the horse, the sheep, the cat, and everyone's favourite ladybird in this fantastically funny farmyard caper from the stellar picture book partnership of Julia Donaldson and Lydia Monks, creators of What the Ladybird Heard. With slapstick action, animal noises and a mysterious Snuggly Snerd bird, What the Ladybird Heard Next is a story you'll be reading over and over again.