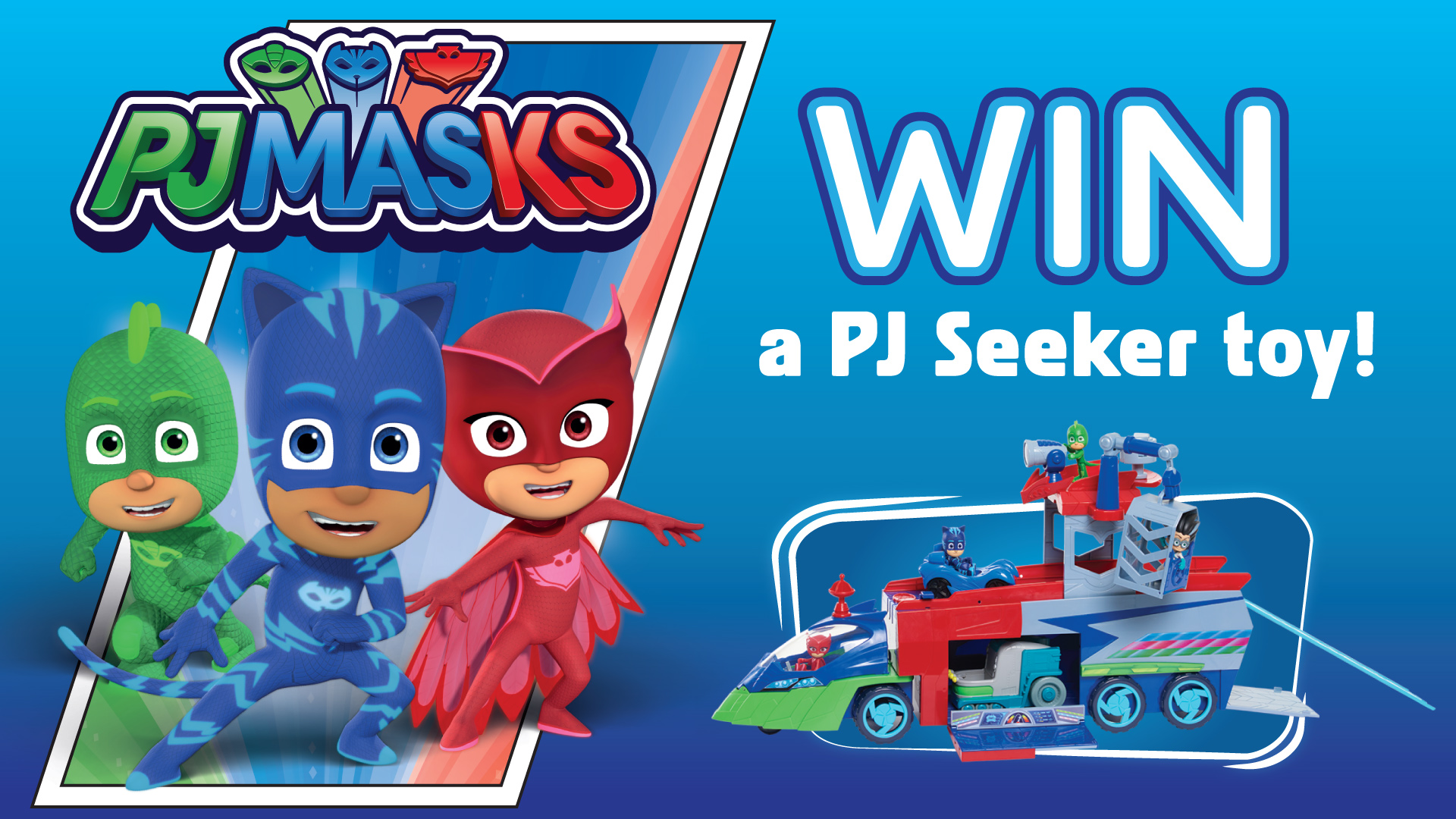 By day 6 year olds Connor, Amaya and Greg go to school like everyone else. But when something goes awry in the city, these special kids, filled with curiosity and a sense of justice get ready for their mission – but they have to wait until night fall when the city is asleep and they can go un detected. Instead of going to bed like all the other children, when our heroes get their pyjamas on, they magically transform into super heroes and become the PJ Masks. Here come Catboy – super fast and agile, Gekko – super strong and can scale walls and Owlette – with the ability to fly and see great distances. Together these three can tackle any situation – PJ Masks they're on their way into the night to save the day!
Be on the lookout for the Night-time Villains with the PJ Masks PJ Seeker! Featuring lights, sounds, and a show-inspired design, the PJ Masks PJ Seeker can fit up to four vehicles in the detachable carrier and up to three PJ Masks figures in the cabin. Spot the Night-time Villains in the dark with the light-up searchlight. Save the day and stop them in their tracks with the disk launcher. Kids can even trap villains in the detachable cage! With the push of a button, release the Seeker's cabin from the carrier for a quick pursuit of escaping villains! The PJ Seeker even features a pull-out ramp and drop-down side door. The set includes Catboy and Cat-Car! Other PJ Masks figures sold separately.

To be in with a chance of winning simply answer the question below.
Oops! We could not locate your form.
Competition expires 30/11/2019