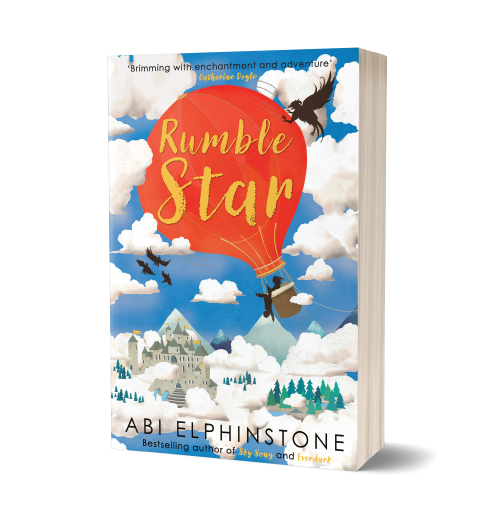 Eleven-year-old Casper Tock hates risks, is allergic to adventures and shudders at the thought of unpredictable events. So, it comes as a nasty shock to him when he accidentally stumbles into Rumblestar, an Unmapped Kingdom full of magical beasts.
All Casper wants is to find a way home, but Rumblestar is in trouble. An evil harpy called Morg is sending her followers, the Midnights, into the kingdom to wreak havoc and pave the way for her to steal the Unmapped magic for herself. But Casper cannot turn a blind eye because the future of his own world, he discovers, is bound up with that of the Unmapped Kingdoms.
And so, together with Utterly Thankless, a girl who hates rules and is allergic to behaving, and her miniature dragon, Arlo, Casper embarks upon an adventure full of cloud giants, storm ogres and drizzle hags. Can he, Utterly and Arlo, the unlikeliest of heroes, save the Unmapped Kingdoms and our world from the clutches of Morg and her Midnights?
WIN a hot air balloon flight with Virgin Balloon Flights
Oops! We could not locate your form.
Illustration © Carrie May        Competition closes 30/10/2019