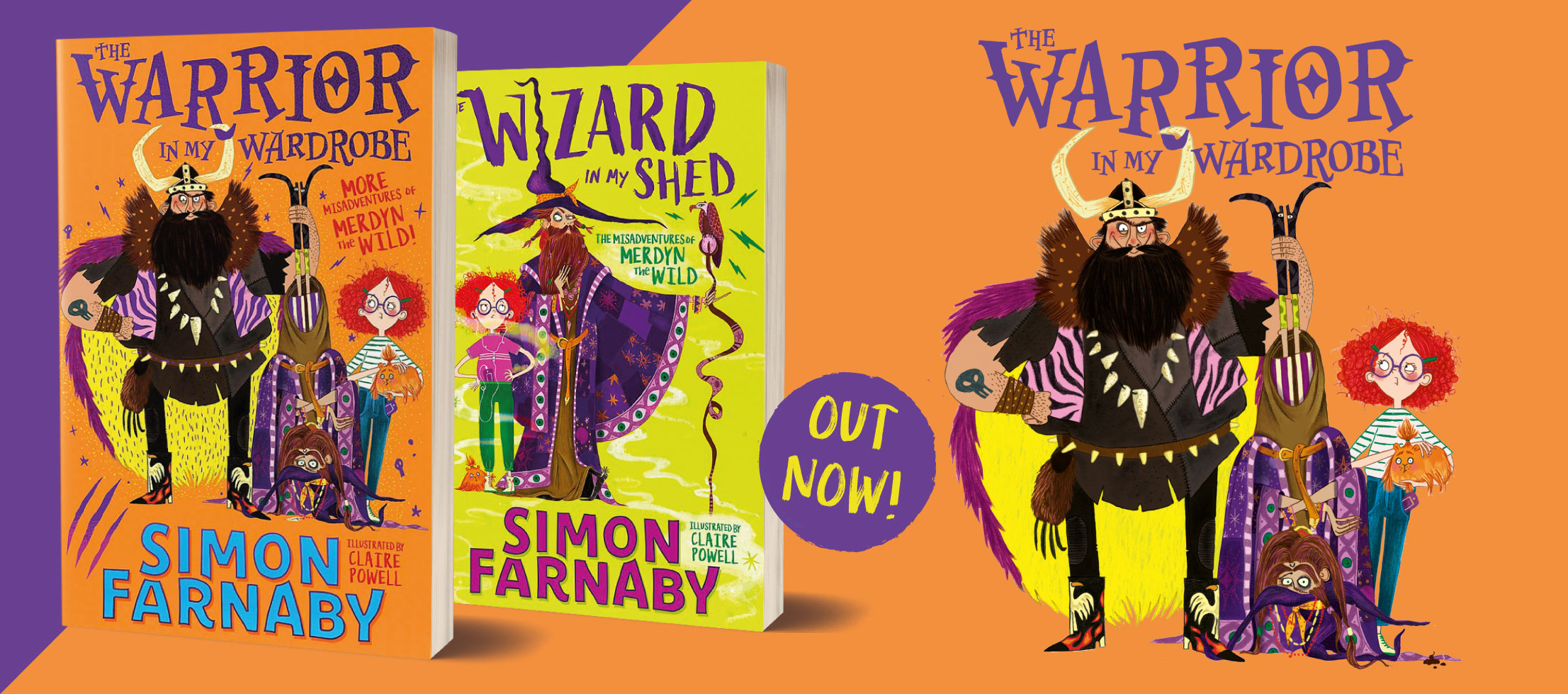 Merdyn is the greatest wizard of the Dark Ages. Obviously.
Rose is his 21st-century descendent. Lucky her.
And Vanheldon the vandal warrior is FURIOUS! After all, last time they met, Merdyn turned his army to stone.
Seeking revenge, Vanheldon comes up with a way to kidnap Rose and transport her back to Dark Ages Transylvania, set on luring Merdyn into a terrible trap. Except – whoops! – his magical minion kidnaps Rose's teenage brother Kris instead.
Rose, Merdyn and Bubbles the guinea pig must team up to save the day. But can they rescue Kris without creating historical mayhem? Will Rose's wizard ancestor even remember her? (And want to help them?) And will Bubbles ever stop pooing?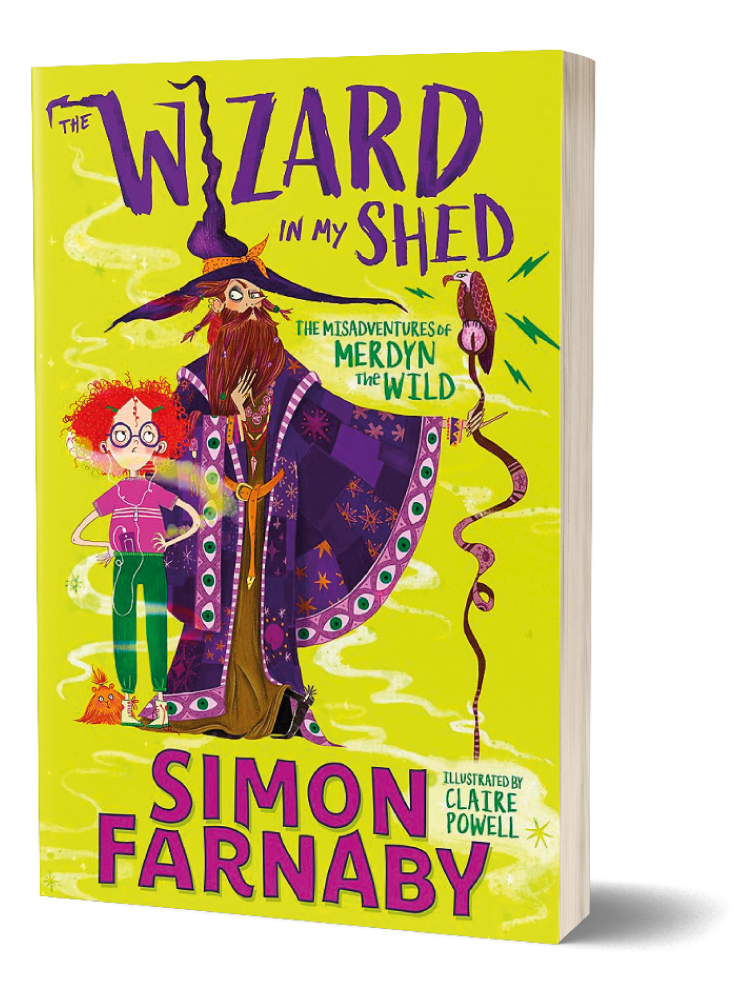 Merdyn the Wild is from the Dark Ages. He's the world's greatest Warlock (don't call him a wizard), banished to the 21st century for bad behaviour, and he's about to create a whole load of trouble for Rose, aged 12.
Rose is a totally ordinary girl, on a mission to mend her broken family.
Bubbles is Rose's guinea pig. He just poos a lot.
When Rose bumps into Merdyn and discovers what he is, she quickly realises that he could be just what she needs. Rose agrees to help Merdyn navigate the confusing ways of the modern world (things like: the lidded bowl in the bathroom is NOT a sink, it's a TOILET, so definitely DON'T wash your face in it) if Merdyn gives her a spell to fix her family in return.
Now they just need to hide him in the shed without Rose's mum noticing, track down Merdyn's magic staff and find a way to send Merdyn back through time to the Dark Ages. What could possibly go wrong…?